The Sustainable Christmas Gift Guide for 2019.
Thoughtful gifts for friends and family. 
Thoughtful gifts for the planet.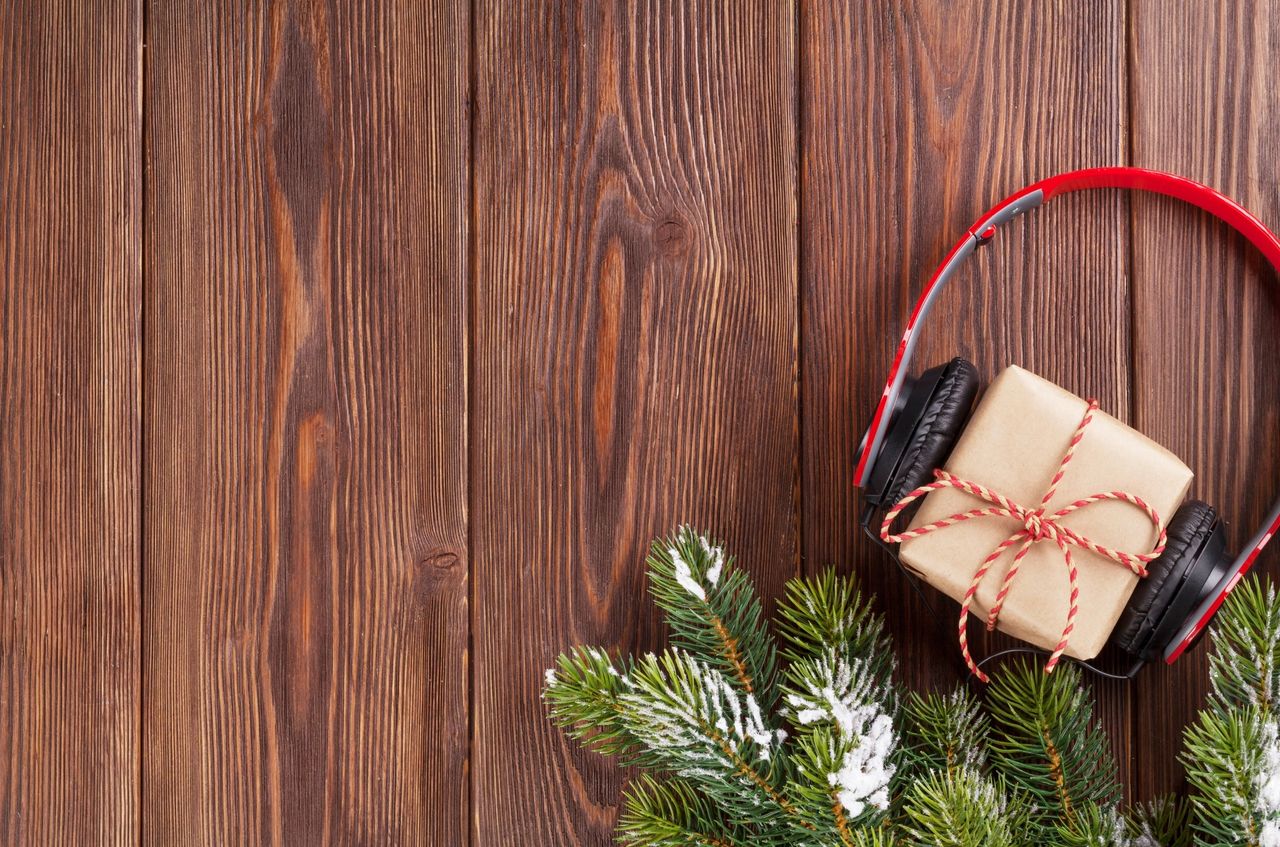 The Black Friday rush. Ugh.
Not only is it a battleground for shoppers, but it can lead to impulse buying if you're not too careful. It's so easy to get carried away and buy things you don't really need. Especially with all those price cuts being advertised.
Why not look for sustainable shopping options instead? 
You'll save money by being more thoughtful with your purchases. 
You'll also help protect the planet by supporting brands that want to minimise damage to the environment, and the lives of other people. 
As Christmas is nearly here, I've put together a list of some great gift ideas for 2019. 
From vegan treats to clothing made from biodegradable materials, there is something for everyone. 
p.s These gifts are budget friendly. I've tried to keep them all under £40! 
1.  Oliver Bonas - Recycled Cotton Blue Throw - £18. 
Keep a living room cosy with this sustainable gift. It's made from recycled plastic and recycled cotton! 
2. Green Tulip.co.uk - Tall Jute Basket Set - £18 for the set. 
These bright baskets are a wonderful pop of colour. They're handwoven from biodegradable jute fibres. 
3. Bells and Whistles  - Make Your Own Concrete Planter Kit - £22.50.
If you know a craft addict, this gift is just for them. An environmentally friendly set to make an adorable planter for the home. 
4. Vegan Haven - Bumble Cushion - £14.99 per cushion. 
These bumble bee cushions are a chic addition to any room. At only £14.99 each, they are a steal! 
5. Flamingo Candles - The Marble Collection - £12 per candle. 
These vibrant candles are made from natural soy wax; a fab vegan alternative to bees wax. Be sure to check out the Flamingo Candles website as they come in a variety of different colourways. 
1. Barry M - Oh My Gelly! Bundle - £18. 
Barry M boasts a make up brand that is mostly vegan and cruelty free! This nail polish set features some amazing gel colours that someone will adore. 
2. Just Trade - Coralie Dragonfly Pendant - £34.
Isn't this little dragonfly pendant just the cutest? The ethical product was made by skilled women workers from Peru. 
3. People Tree - Hang in There Cat Tee - £25. 
This sweet cat tee is made from 100% organic cotton jersey. A lovely sustainable addition to any wardrobe.   
4. Hetty + Sam - Stained Glass Vegan Leather Clutch - £25. 
If you don't like the thought of fashion accessories made from real leather, you'll be glad to see this vegan alternative. This funky clutch from Hetty + Sam is a stylish staple for everyday use. 
5. Thought Clothing - Linnear Colour Block Scarf - £34.90.
This colour block scarf is bound to keep a friend both stylish and warm. It is extremely soft and made from recycled plastic bottles.
1. Sous Chef - The Big Vegan Cheese Making Kit - £27.50.
If you know a keen cook, this vegan cheese making kit will be a great surprise. From vegan halloumi to feta, you can make some yummy dairy free alternatives. 
2. The Goodness Project - Wild Thing Organic Prosecco - £14.80.
This next gift is a reason to celebrate! For every bottle sold, part of your payment goes towards animal welfare projects worldwide. Two gifts in one. 
3. Vegan Chocolatier - Iconic Collection Chocolate Box - £24.99.
You can't go wrong with chocolate. This delicious vegan chocolate selection will make someone very happy. 
4. Nudie - Vegan Snack Box - £13.99.
Here is a gift for those snack-a-holics. This Nudie snack set will come in handy for those peckish moments in the day. 
5. Holland & Barrett - Vegan Friendly Panettone 750g - £6.99.
Mmm... I love this vegan friendly Panettone from Holland & Barrett. I could see this being a great stocking filler at only £6.99. Cheap, vegan, and tasty.
So there we have it!
If you liked some of these ideas, please share the article if you can.
Thank you for reading.
Till next time...
Holly xoxo @chicandcultural